NPA Cyber Security enhanced materials
It's been a while since I updated you about this project. The project commenced last October, when I announced that, thanks to Scottish Government funding, we were about to develop additional support materials for NPA Cyber Security. The enhancement project, as it is called, aimed to provide the following additional support to centres.
Improved Learner's Notes.
Improved Educator's Guide.
Republished materials in book format.
Improve the SOLAR item bank.
Create alternative assessments based on portfolio production.
Provide CPD events for teachers (based on the new materials).
Provide on-going support to teachers during their initial delivery (August-December 2019).
It's taken longer than I hoped — but we're almost there now. The updated notes and guides will be published by the end of this month (July). They're looking good.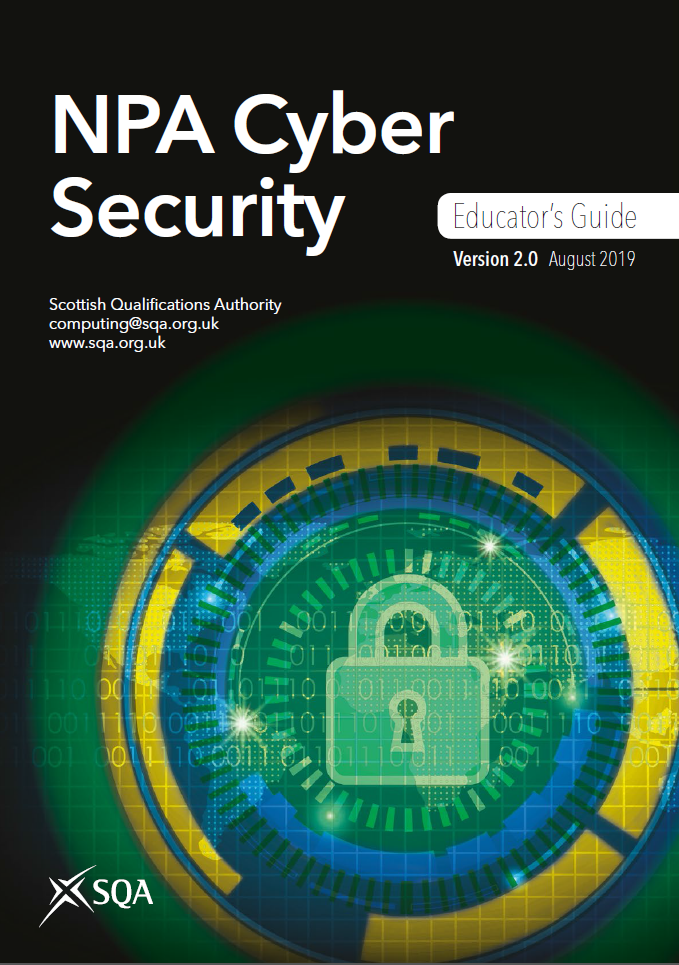 We've not only changed their presentation, we've also updated their contents with new material.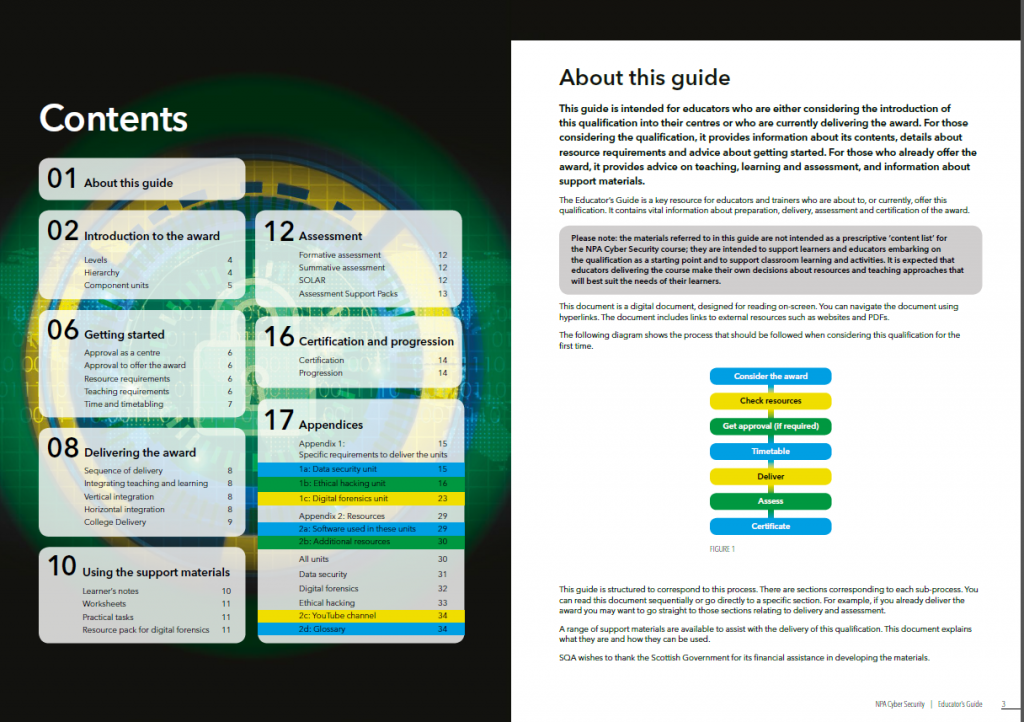 We plan to send one complimentary copy to every school and college in Scotland, with details about how to order more (£17 for a set of eight). We will also share PDF versions of the new materials.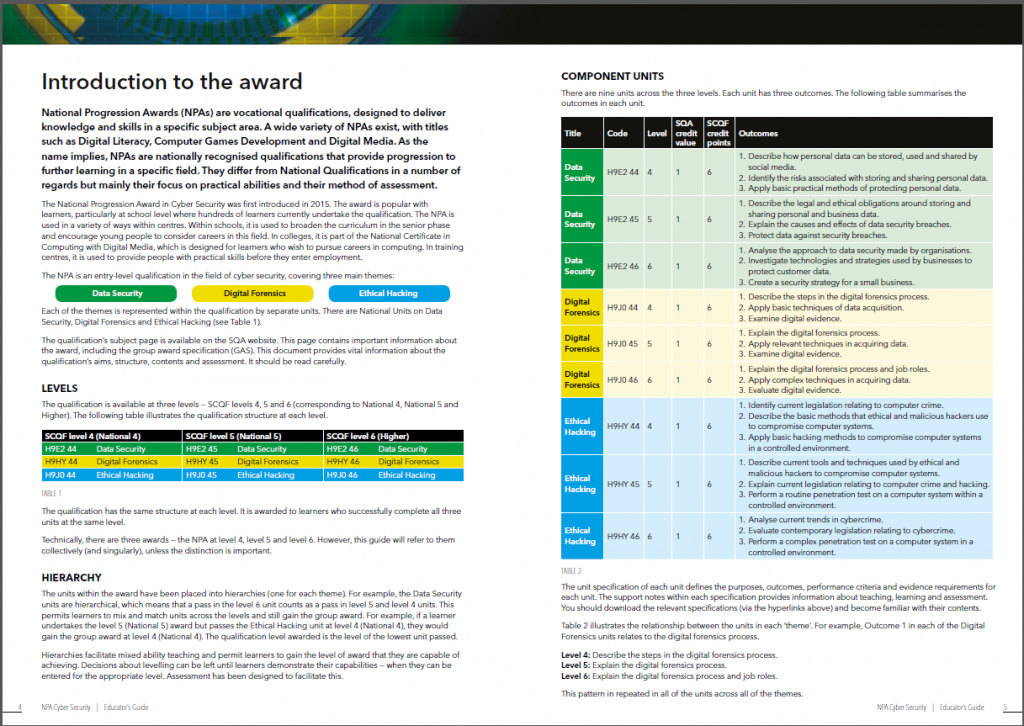 You can see more samples of the new guides here: Proof NPACyberSecurity_EducatorsGuide 2.
The writing team also spent a lot of time improving the SOLAR item bank. You'll see the new, improved questions next term.
The online support for teachers is available now via Yammer. Please join the dedicated Yammer group if you've not done so already. We'll use this group to share digital copies of the new guides so be sure to join.
We're in the process of arranging CPD events for next session. We plan to hold three events (in different locations throughout Scotland) later this year. More information will follow.
The only task that will not be complete for the new term is the alternative assessments. There is currently a set of assessments available (on SQA Secure) but we hoped to have alternative (portfolio-based) assessments available for the start of next session. These will not now be available until the Autumn.
Please contact Lorraine if you want to know more about these new materials.