Engineering Strategy Group
I was invited to speak at the Engineering Strategy Group meeting yesterday, which was held at the College Development Network building in Stirling. Engineering qualifications are going through a major review, similar to the HN Review for Computing awards. I was invited to speak about the new Higher National units that have been developed during the last couple of years.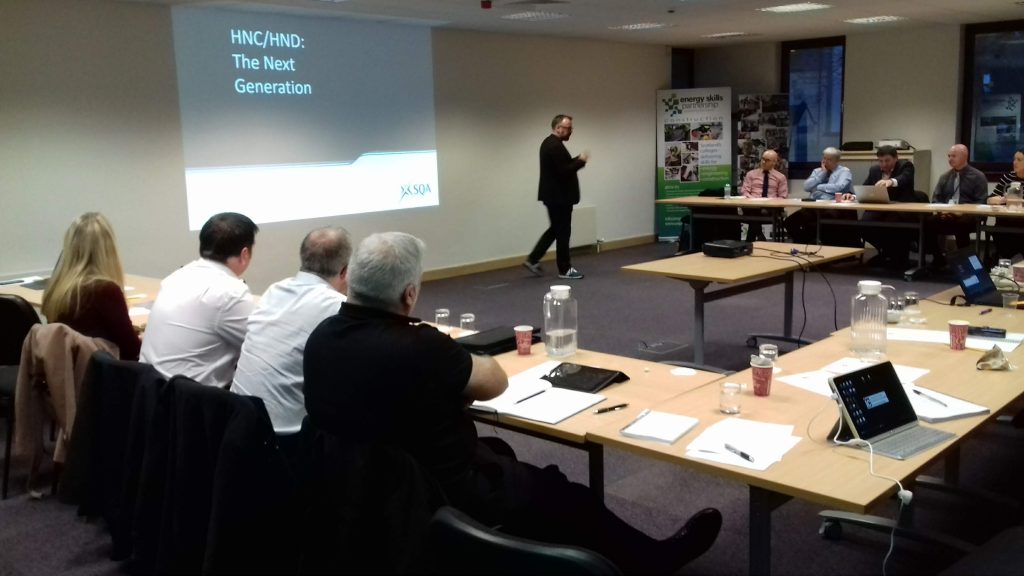 The engineers were interested in units such as Computer Programming, Emerging Technologies & Experiences, Big Data, Artificial Intelligence, Blockchain and Machine Learning. It's a compliment to the people who developed these units that other subject areas are interested in including them in their awards, and it also illustrates how exciting computer science is right now.
There were also interesting presentations about changes to SOLAR, to make it more user friendly, and the HN Next Generation project, which will seek to modernise all Higher National awards, and will, eventually, have a big impact on Computing qualifications. One take-away for me was that "bigger" units (in terms of credit values) are likely to be recommended.
Please contact Caitlin if you want to know more about any Higher National unit in Computing.