Vocational Computing qualifications
I've recently updated the portfolio diagram, which shows all of the vocational Computing qualifications available to centres.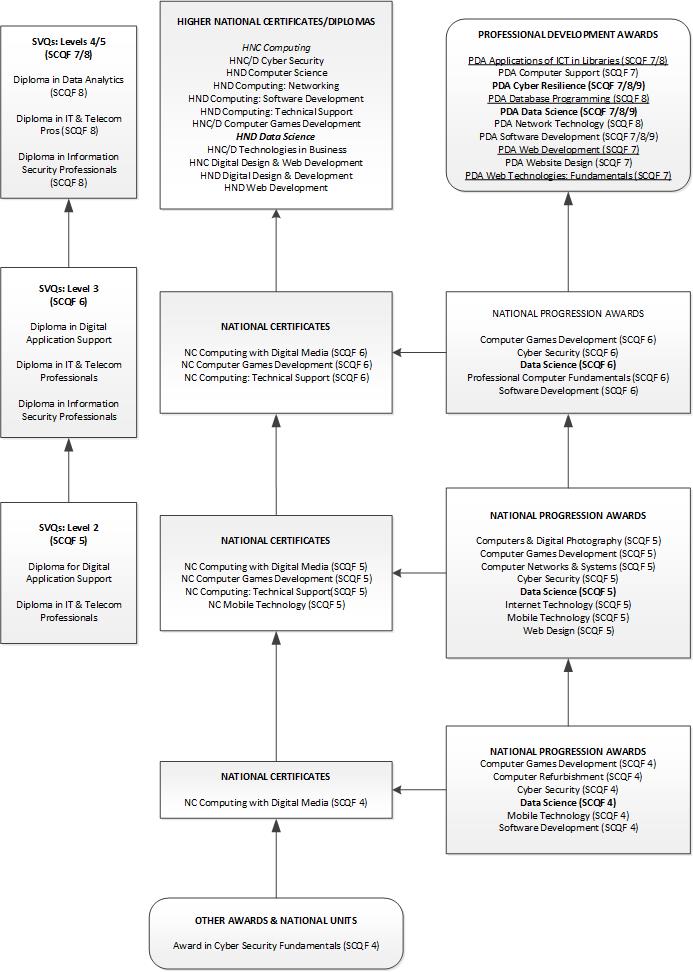 A Word version of the diagram can be downloaded here: Computing Vocational Awards (April 2021).
Please note that digital qualifications are now managed by the digital team in SQA. This team is responsible for qualifications listed in this post.
Please contact the appropriate officer if you have queries about any of these qualifications.