Team changes
I'm pleased to let you know that Megan Sharkey will be joining the team next week as one of my Qualifications Officers (QOs). Megan replaces Emma, who is now working as a Qualification Co-ordinator in a different team.
Megan has worked for SQA for a number of years in administrative positions so this is her first experience of qualification development. She will take over most of Emma's responsibilities, focussing on non-advanced qualifications. The following diagram illustrates the division of work between Helen and Megan.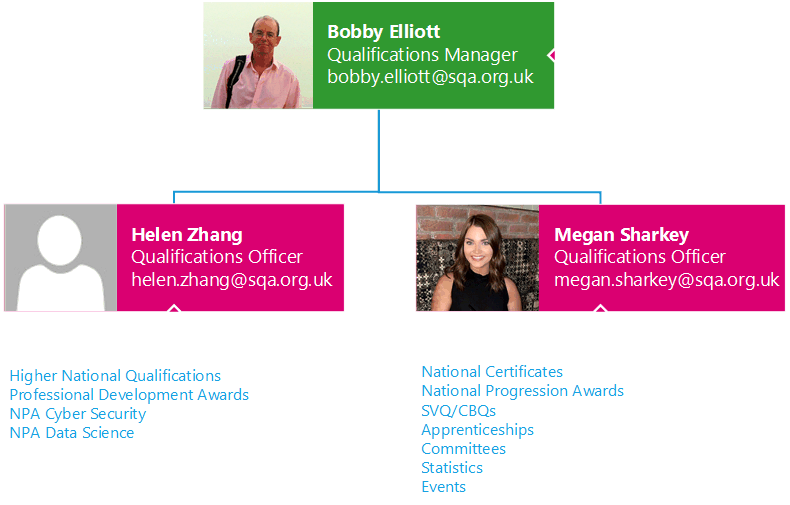 Essentially, Megan has responsibility for non-advanced qualifications and Helen advanced qualifications. But please note that Helen is the lead officer for NPA Cyber Security and NPA Data Science. Megan has some general responsibilities such as providing statistics, event organising and the committees.
Megan will introduce herself when she joins the team next week.