SQA Computing network on Yammer
The team has used mailing lists for communications and support for a number of years but with the demise of GroupSpaces we've moved this to Yammer. We're sorry to see the end of the mailing lists but at least this change centralises everything in one place (previously some support was offered on Yammer).
There is a Computing network on Yammer with dedicated groups for specific committees and qualifications. For example, there's a group for NPA Cyber Security and another for NPA Data Science. We've also moved all of the committees to Yammer.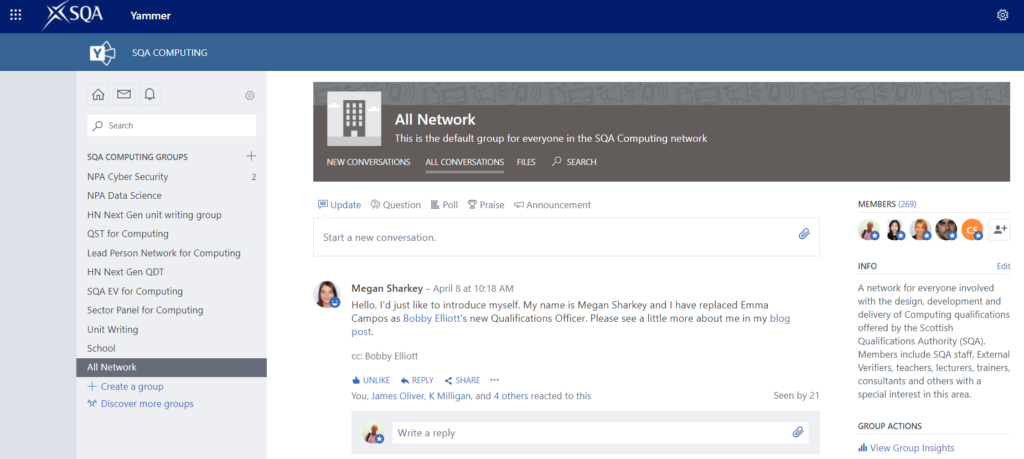 There are 270 members of the network at present and we hope that more will join and actively participate in the network and groups. Me and my team will monitor the network and help when we can, but we hope that you'll provide peer support to one another too.
Please contact Megan if you want to know more or need any assistance.