Qualification Support Team meeting
The Qualification Support Team (QST) for Computing met yesterday in Glasgow. There was a very good turnout of members.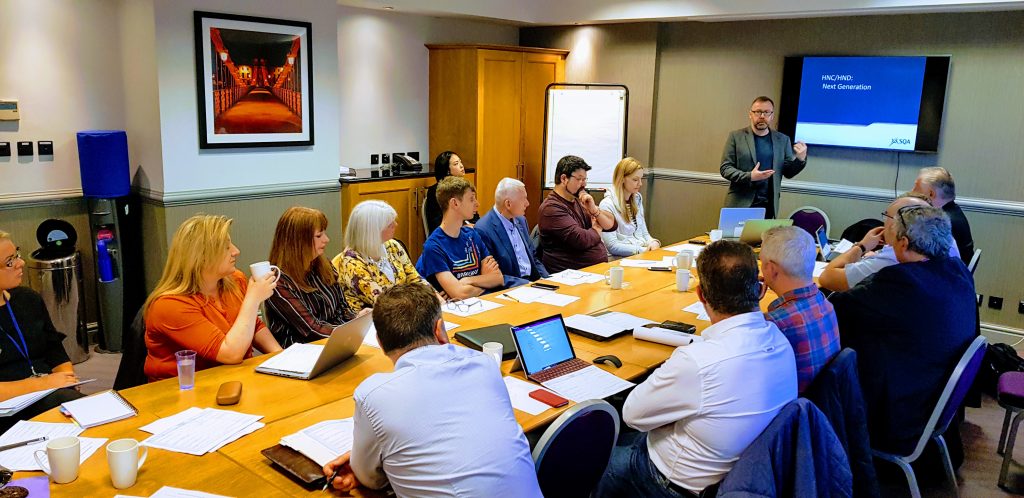 The purpose of the QST, as the name suggests, is to support the current portfolio of qualifications. An important role for members is to consider proposed changes to qualifications, which are suggested by centres. But it also considers, and recommends, new support materials for qualifications, and monitors uptake and quality issues. The members are drawn from schools, colleges and training centres, with a number of SQA staff also in attendance.
In addition to the usual business, we also got an update about HN Next Gen from Martin Boyle, who is leading that initiative. It generated a lot of interest from members.
The QST meets once per year but we also communicate between meetings through an online group. We're always looking for new members so please contact Lorraine if you're interested in joining the committee. It's a great way to get your voice heard and ensure that Computing qualifications are properly supported.