Launch event for support materials
The launch event for the support materials for NPA Cyber Security was held yesterday at the Royal College in Glasgow. It's a beautiful building and there was an excellent turnout with almost 80 teachers in attendance, which reflects the huge interest in this qualification. You can get a sense of how the event went by checking the Twitter hashtag.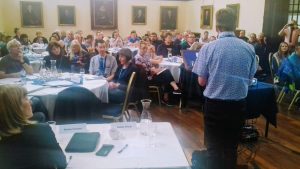 The event was opened by a representative of the Scottish Government explaining Scotland's Cyber Resilience Strategy and ended with a hands-on workshop when teachers got to see the materials.  In between, some of the teachers who wrote the materials explained what's in them and how they can be used in the classroom.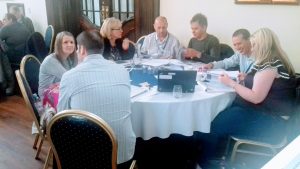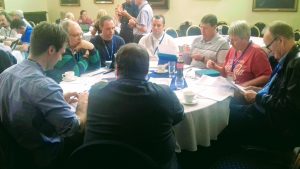 In fact, the materials are not quite finalised yet. We're in the process of tweaking them in the light of the recent pilot. We will also use the feedback from yesterday to make final revisions. We'll do this during June and July so that final versions can be sent to centres for their return in August. We're still considering how best to disseminate the materials – so watch this space.
Please contact Claudia if you couldn't attend yesterday's event but would like a copy of the presentations (if you did attend you will automatically receive the presentations).