HND Cyber Security structure
The last time I posted about this development, I pointed out that the next milestone was to come up with a structure for the qualification. The Qualification Development Team met on Friday, in Glasgow, to discuss this.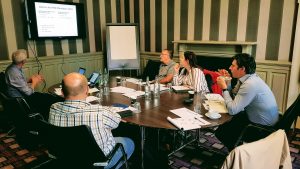 We produced a draft framework, which incorporates the existing HNC award and also includes new  units, such as Cyber Security Mathematics and Blockchain. We would be pleased to hear your views on the framework so either leave a comment below or add your comments directly to the document.
We hope to finalise the structure in the next week or two so that we can move onto writing the new units. Please contact Caitlin for more information about this development. This new qualification will be available to centres from Q1 2019.